Real estate corner: Love and loss | Real estate columns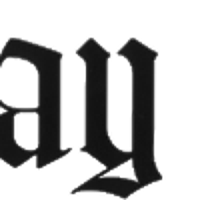 Granted, it's pretty heavy for a mid-vacation article, but it's topical for our topic today.
Last week (Christmas Eve to be exact) I lost a friend in an avalanche in Colorado. It was the first avalanche death for the state this year. He made a small miscalculation and our community lost a friend, a ski buddy and a cycling partner. Most of you reading this have lost a loved one. It is never easy.
We share many common feelings and thoughts. One of the most common is the desire to have more time or even just one more time with our deceased loved one. The painfully obvious lesson here is to make sure you make the most of the time you have. It's a cliché, but it's very true.
Believe it or not, we can experience the same feelings of loss, albeit less painful, when we sell our home.
"These feelings of loss can be especially poignant if you have raised your family in this house or if you have simply accumulated a multitude of other memories over the years," said Kevin Killourie, agent for Badger Realty.
When I sold my duplex, I felt neither remorse nor loss. I had only lived there for a short time and had never really "connected" with the property. Selling the house I built in Lincoln was another story. I always knew from the start that I was going to sell. But that didn't make it easier to get away from that house.
There are a few things we can do to solidify our memories and help in the process of healing from this loss. It seems a little silly to "mourn" a house, but anyone who has sold a house that has a lot of memorabilia knows exactly what I'm talking about.
The first is simply to document the house how you lived there. My previous home is currently on a short term rental site, so I have the luxury of seeing it whenever I want. Without it I have photos and videos that let me roam the house again and experience it virtually anytime. These show me the colors I painted in the rooms and the furniture I had that made it a home. There are even a handful of photos with Remy in them, which makes them all the more sentimental.
As you take these photos and videos, spend a little more time in each room and let those memories come back. Just sit down in the room, ideally before you've packed all the "stuff" and furniture, and relive some of the good times you had. Remember the guests who visited and stayed in these rooms.
Relive those moments of laughter and tears, both of which have an emotional impact on your life in this house. By being in this space, your memories will be clearer and you will take a more vivid photo with you.
Do not hesitate to leave an innocuous "mark" on the house before leaving. Since I helped build the house, I signed some of the framing and even painted smileys on the floor before installing the flooring.
I just wanted to put a smile on the next person's face to expose these areas and wanted to leave a piece of me in the first house I built. It's seemingly silly and small, but it keeps us connected at home long after we're gone.
Finally, take the time to document all the peculiarities you know about the whole house. We ran the septic line through the back yard and adjacent property so the neighbors didn't have to dig our yard when they were ready to build.
My electrician has installed many three-way switches throughout the house as well as hard-wired lighting for the stairs. We also installed a vent above the stove that vents to the outside in case the new owners want a more sophisticated hood system than the one I was using.
I took a little time and wrote down explanations of all of these things and included these with one of the device manuals I had on hand. Not only does this give new homeowners a very handy 'manual' for their home, but it also allows you to jog your memory on some of the cool features you loved about the home.
It's the holiday season and there's a good chance you'll be spending more time with your friends and family. I can't wait to see familiar faces and this year, more than most, I will cherish those moments with those I love.
Most of the above can be applied to our close relationship, so consider taking more photos than you normally would. If you are a writer, add some more text to your journal about your loved ones. And who knows, maybe you can sign your friend and give them a temporary tattoo – OK, maybe skip that last one.
Whatever you do, show them you love and appreciate them. You will be glad you did.